Tuesday, October 11, 2022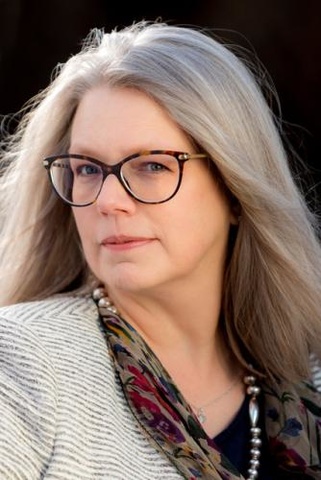 During the height of the COIVD-19 pandemic, private bookshelves were on public display as part of Zoom sessions and broadcasts from celebrities' homes. Bookshelves in the Age of the COVID-19 Pandemic, a new book from Palgrave Macmillian, compiles the research of "17 scholars from 6 countries (Australia, Canada, Germany, the Netherlands, the UK, and the USA) with expertise in literary studies, book history, publishing, visual arts, and pedagogy" to explore the role of bookshelves during the on-going pandemic.
Interim SLIS director Dr. Jennifer Burek Pierce  is one of the 17 scholars featured in this book. In her chapter "Old Books and New Media: Reader Response to The Thorn Birds and Late Night with Seth Meyers" she explores the ways that viewers reacted to the books displayed on Seth Meyers' personal bookshelf while he broadcast his show from his home. Dr. Burek Pierce applies her research interests in book history and media to examine the way responses to Meyers' bookshelf on social media provided an opportunity for audience interaction. 
Bookshelves in the Age of the COVID-19 Pandemic is available for purchase now or may be read online through Palgrave Macmillon's SpringerLink website.