The School of Library and Information Science strives to be a leader in curation, creation, and connection of communities. Our students demonstrate this focus on connecting communities in their academic work and beyond the classroom. Two students recently gained recognition for their interest in building community connections.  
Nancy Henke is a student in the SLIS Online MA program living in Fort Collins, Colorado. She recently participated in a community contest to name the Fort Collins Public Library District's new all-electric bookmobile. Her submission was chosen as the winner and will be used to promote bookmobile access to members of the Fort Collins community.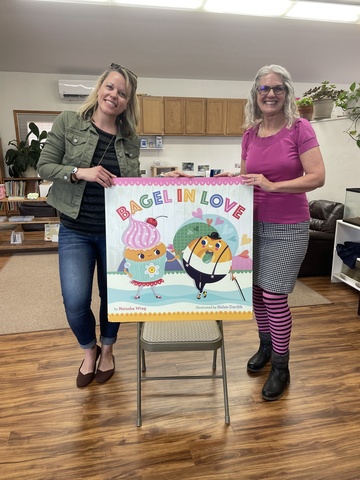 "It's a pretty fun story!" Nancy said when asked about her winning name submission. "Last summer, I saw an announcement on their website for their Name That Van contest, in which community members/groups could submit names for the new e-van. I submitted the name Evie (since it's an EV! I love puns.)"  
As a prize for winning the naming contest, Nancy got to choose a location for the Fort Collins Public Library District to bring the bookmobile and host a party. She chose her son's school. The students were treated to a story time with Colorado children's author Natasha Wing. "All the kiddos in my son's class got signed copies of the book Natasha read, Bagel in Love, and they had bagels as snacks and got to see Evie and walk through it," Nancy said, "It was so much fun!" 
Another SLIS student receiving recognition is Dominic Dongilli. Dominic is a PhD student in American Studies and participating in the SLIS Interdisciplinary Ph.D. Program. His research interests include the use of zoos by American communities and public humanities and community engagement. He was recently awarded two prestigious fellowships connected to his studies. This summer Dominic will participate in the National Endowment for the Humanities' Summer Institute on "Willa Cather: Space, Place, Archive."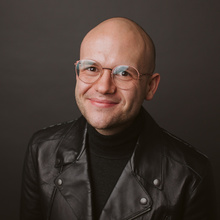 Dominic also received a fellowship to spend the 2023-2024 academic year conducting research and completing his dissertation at the Smithsonian Zoo in Washington DC. Dominic's dissertation research focuses on the power of zoos as American institutions. During his fellowship with the Smithsonian Zoo, Dominic will conduct research in the zoo's archives and interact with the animals. His research in this area is inspired by his previous career as a Great Apes Zookeeper & Conservation Educator, and undergraduate degree in biological sciences.