Wednesday, November 16, 2022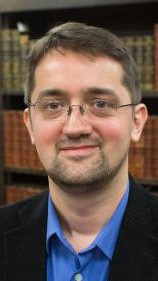 SLIS Assistant Professor Dr. Iulian Vamanu has published a new article in the Journal of Documentation. His article "Documents as weapons: secret police files in Communist and post-Communist Romania" examines the ways that secret police dossiers of informative pursual were used against citizens in before and after the fall of Communism in Romania. Dr. Vamanu's research raises the possibility of parallels between "between surveillance by the Communist regime and the massive data-collection that occurs in democratic societies."
You can read more about the article and view access options by visiting its publication page on the Emerald Insight website.