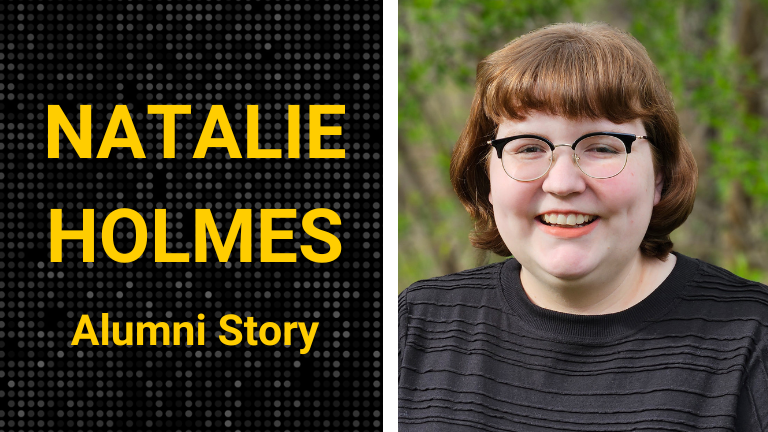 Tuesday, October 10, 2023
University of Iowa School of Library Sciences 2023 Alumni, Natalie Holmes, recounts her journey to her career as a Cataloging Librarian with the University of Minnesota Duluth.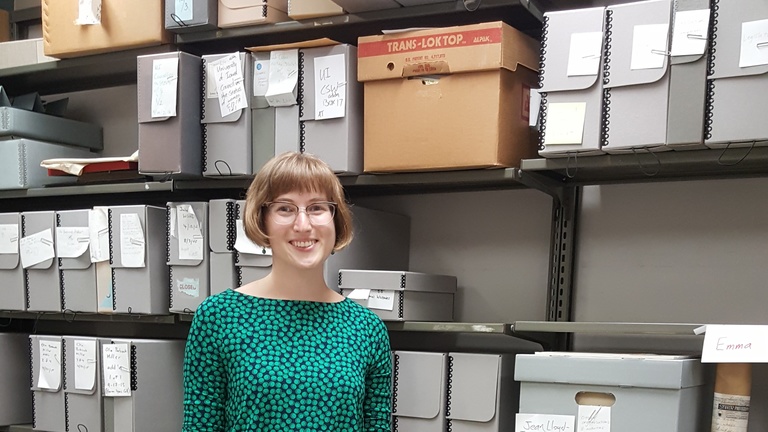 Thursday, September 9, 2021
SLIS alum Anna Holland didn't have to go far to find a satisfying library career. As a processing archivist for the Iowa Women's Archives, she spends her workdays down the hall from SLIS classrooms and offices. Her current position follows a three-year graduate assistantship at IWA, which she held while in the joint MA and book arts certificate program provided by SLIS and the UI Center for the...